In the Pandemic of COVID-19, 90% of people serves work from home where productivity, collaboration, emailing, calendar, sharing is a must and you need to increase your productivity.
Hello2Hosting happy to announce our partnership with google workspace and start serving  Google Workspace to all our new or old clients. It's an all-in-one solution or tools for every business to manage or organize their business needs.
Hello2Hosting offering Google Workspace or G-suite due to its vast features and seamless integration to any type of workflow.
Google Workspace or G-Suite
Google workspace is a tool which includes many features like email, calendar, meetings, docs, sheets, drive etc. Google workspace was previously known as G-suit but now its Google Workspace.

Let's have a look on its most stunning features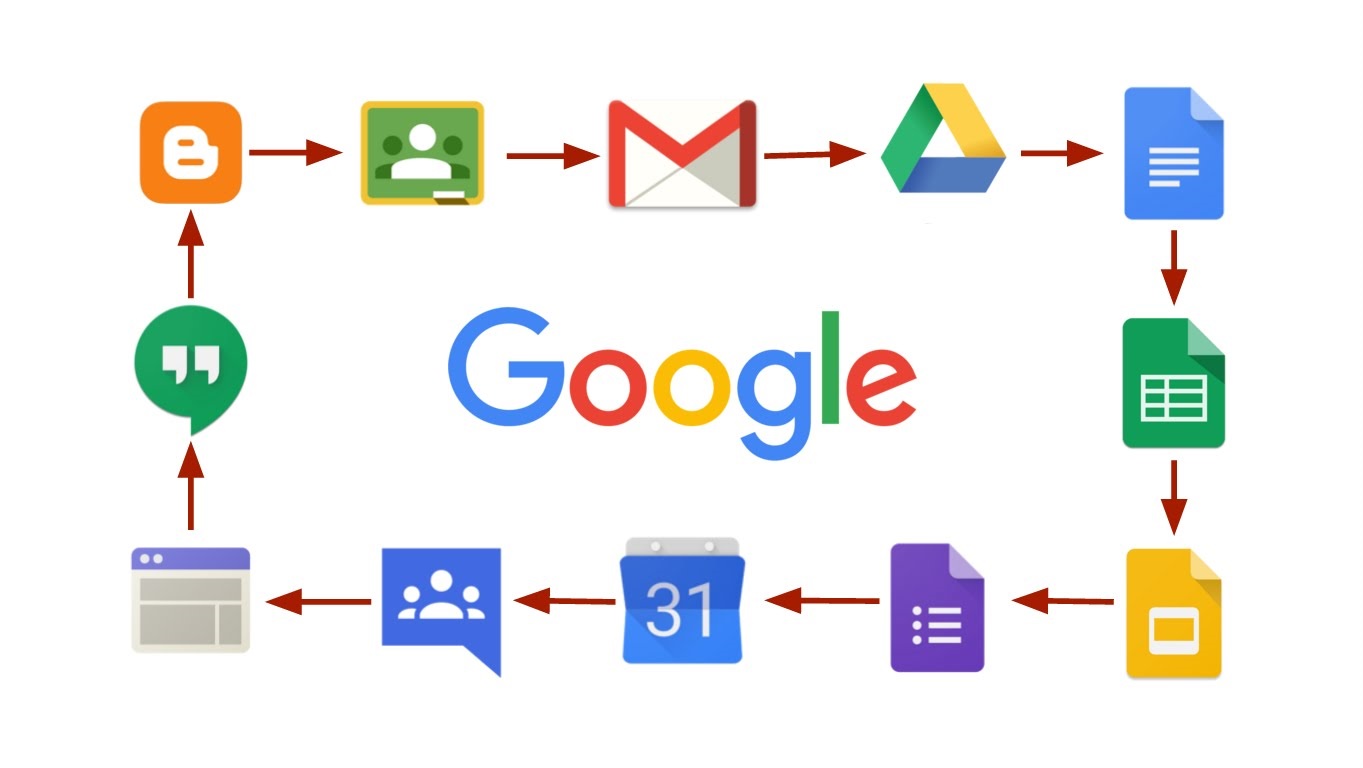 Gmail Business
It's a powerful emailing tool with some exciting features to perform a variety of tasks without having to micromanage different applications.
Google Meet
Users can schedule any multi online video meetings to manage their face to face meetings from their remote location.
Real Time Collaboration
Collaborating with your team has never been more efficient with Google Docs, Sheets, and Slides. With a built-in chat tool, you can communicate with colleagues while working on a document at the same time. 
Google Drive
Google offers cloud storage upto 30 GB. You can offer your google drive from desktop and mobile device for managing your files or folders.
Security
We all are aware about the security of google and there is an option to manage two-factor authentication. Google will also notify when potential security threats come up so that admins can investigate the issues as soon as they arise.

Anyone can avail Hello2Hosting Google Workspace facility by contacting us or from our website visit.

About Hello2Hosting India:
Hello2Hosting is a leading data center and hosting service provider based in India. It is a product of Unbox Data Centers Pvt. Ltd., certified ISO 20000-1:2011 and ANSI/ TIA942, ISO/IEC 27001-2013, ISO 9001:2015. It provides hosting services for dedicated servers, cloud solutions, email hosting, panel hosting and VPS hosting on Windows and Linux operating systems. Additionally, clients can expect to have disaster recovery services, backup facility, CDN services, and more.

Company: Hello2Hosting india
Address: 264, Udyog Vihar Phase 1, Sector 20, Gurugram, Haryana 122016, India
Call: 1800 120 2530
E-mail: sales@hello2hosting.in
Website: www.hello2hosting.in