A hypervisor can slice (or, "partition") a portion of drive space and allocate memory so that, in essence, a separate computer can run within a computer. A physical machine that creates and manages virtual machines is called a hypervisor. 
in this we use a physical computer whose process power is high and very rich resources available in this. In some enterprise networks, virtual machine hosting can save costs by making better use of hardware.
In todays technology its possible for a computer to share its resources in order to run a separate kernel and operating system.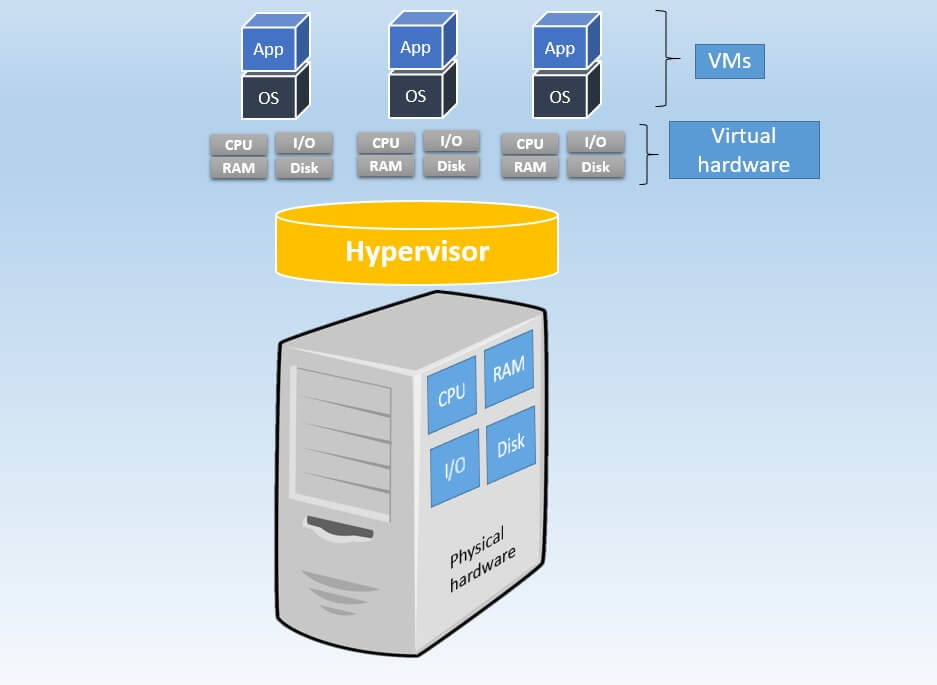 On a operating system you can create many numbers of virtual machines and can install different OS for each. But resource allocation needs the skills for optimize the performance of virtual machine and host computer. Speed optimization depends on how the engineer or system administrator has allocated resources.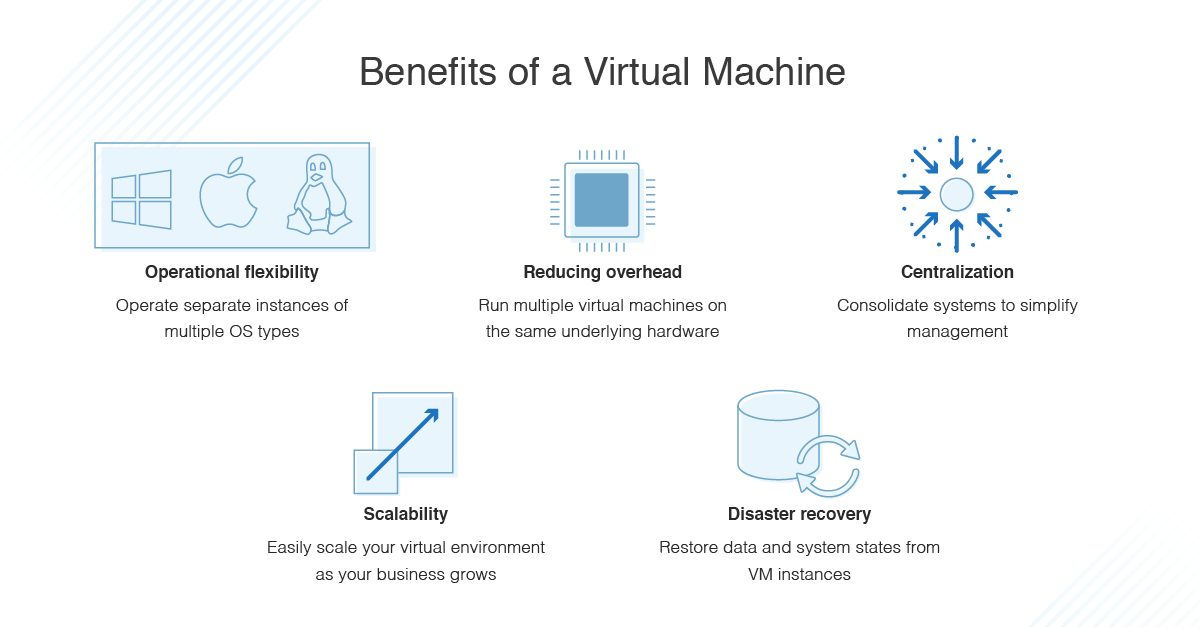 VMs help out with a variety of real world applications.
Software Applications or development
Data recovery
Cloud Computing
Software Applications and development: By creating and managing a virtual environment, developers are able to recreate precise conditions on multiple workstations. This way, a piece of software can be easily tested and complied in reproducible circumstances.
Data Recovery: Through VM we can create virtual storage and create store replica of original destination so VM act a big role in data recovery or resiliency.
Cloud Computing: 
Virtual machines play a key role in what has become known as "cloud computing." Large-scale data services can now manage a massive fleet of computers and sell space on their infrastructure for virtual computer.